REVIEW | MOIST CREAMY CONCEALER · FROZEN | A'PIEU
7:00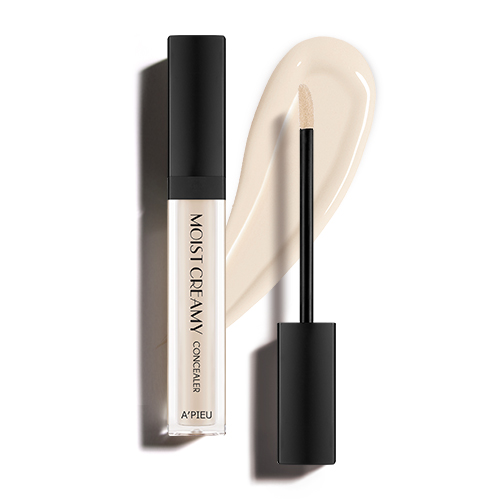 ¡Hola a todas!
Hoy os vengo con una reseña muy interesante ya que os hablaré de mi corrector favorito hasta la fecha.
· Bueno:
Porque cubre, ilumina, tiene SPF del 30 PA++ y no reseca.
· Bonito:
Su envase es práctico, limpio y resistente.
· Barato:
Solo cuesta $7.18 USD con
ENVÍO
internacional
GRATUITO
.
No quiero explayarme demasiado con mi opinión sobre este producto así que vayamos al grano.
FIRMA: A'Pieu (firma sur coreana)
DESCRIPCIÓN
Fórmula cremosa e hidratante que aporta cobertura anti imperfecciones
Con 5 tonos a elegir proporciona una cobertura natural.
SPF30/PA++
Hi everyone!
Today I have a very interesting review to share with you since I will be sharing my favourite concealer of the moment.
It is GBA.
· Good:
Because it covers, illuminates, has SPFP 30 PA++ and does not dry the skin.
· Beautiful:
Because its packaging is convenient, clean and resistant.
· Affordable:
It is $7.18 USD only with
FREE
International
SHIPPING.
I do not want to make this post super long with my opinion on this item so let's jump right into it!
BRAND: A'Pieu (south korean brand)
DESCRIPTION
Creamy Fitting Formula gives moisture blemish cover.
5 colors give each skin tone delicate and natural cover.
Light and soft sliding slim touch.
SPF30/PA++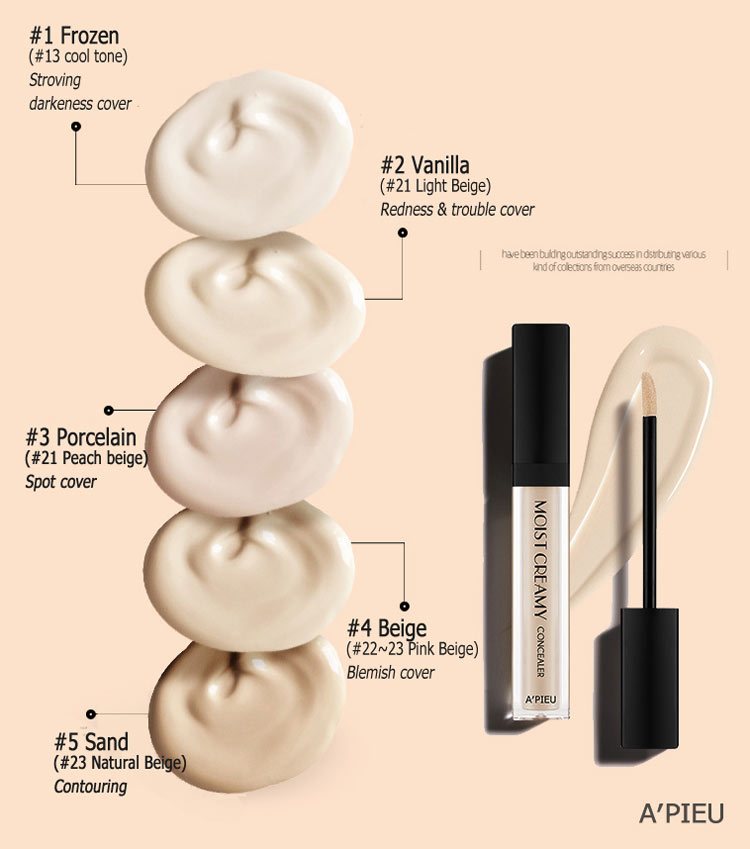 Como podéis ver en la imagen, cada color no solo aporta variedad a los diferentes tonos de piel, sino que puede utilizarse para diferentes funciones.
Yo me hice con el tono más claro, el 1 Frozen, el cual está destinado para iluminar.
Cumple perfectamente esta función, en parte porque al ser un tono tan claro, incluso más que mi piel, crea la ilusión de que esa zona está más iluminada, lo cual es ideal para la zona de la ojera.
As you can see from the picture, each shade does not only work for different skin tones, but they can also be used for different purposes.
I got number 1 Frozen which is recommend for illuminating.
It does what it claims on my fair skin. Being this pale it makes the illusion of having the area blessed by angels which is great to brighten undereye circles.
Como resumen de mi opinión sobre este maravilloso corrector os dejo los pros y los contras que yo le he encontrado.
PROS
+ Cubriente.
+ Pigmentado.
+ No se mueve al difuminar.
+ Barato.
+ Con SPF.
+ No reseca.
+ Ilumina.
+ Cunde mucho.
- El tono más claro es demasiado claro para mi tono de piel.
-
No se ha confirmado que no teste en animales, aunque esté en contra de ello.
As a summary of my thoughts on this concealer, here you have the pros and cons I found.
PROS
+ Good coverage.
+ Pigmented.
+ Does not disappear when blending.
+ Affordable.
+ With SPF.
+ Does not dry out the skin.
+ Brightens.
+ A little goes a long way.
- The lightest shade is too light for my skin tone at the moment.
-
It has not been confirmed that this brand does not test on animals even if it is against it.
Tengo que hacerme con el tono 2 de este corrector porque me ha encantado y, por ahora, no voy a cambiar. Si compro otro será por mera curiosidad.
PUNTUACIÓN
5/5
DÓNDE COMPRAR
PRECIO
$7.18USD
FINAL THOUGHTS
I have to purchase tone number 2 since I loved it so much. I am not going to change it for now. If I get a new one would be just to try out a different product.
POINTS
5/5
WHERE TO BUY
PRICE
$7.18USD